MINI GOLF GAMES – FUN FOR THE WHOLE FAMILY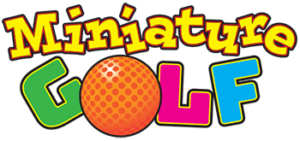 Golf to your heart's content on either or both of our two 18-hole mini golf courses. Each beautifully landscaped course will challenge the experienced golfer who wants to improve their short game, as well as those who just want to have fun! Groups and parties are welcome – learn more on our Events page!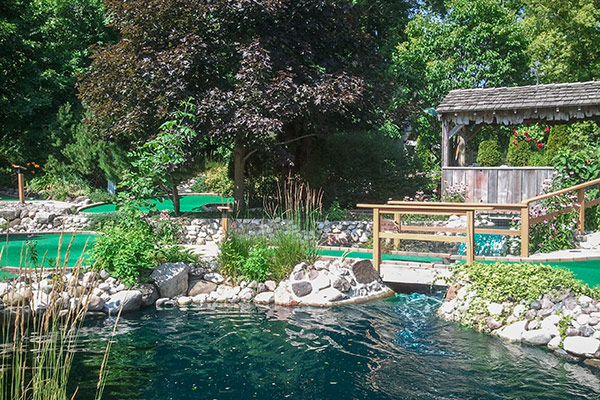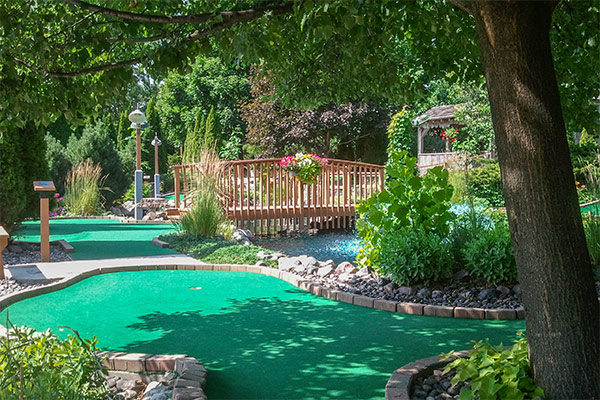 Shady Trails Mini-Golf Course
This 18-hole course is perfect for the whole family, with fun holes for every skill level.
Stoney Creek Mini-Golf Course
A bit more challenging with its water features, this 18-hole course has more twists, turns and angles than you can imagine!
As with any outdoor mini golf course, we occasionally need to close for inclement weather.  Please check the local weather before visiting!
Follow our Facebook page for the latest updates on specials, events and weather closures!
Mini-Golf Rates & Specials
Mini-Golf Rates (per 18 holes)
Adults $7.50
Children 12 & under $6.50
Children 3 & under $1.00
Get $1 off your second consecutive round of golf!
Weekly Specials (per 18 holes)
Every Wednesday is Family & Friends Day
All ages golf $5.00
Every Thursday is Senior Day
Seniors Age 60+ $5.00
Fun Packs
Adult Fun Pak (10 games) $65.00
Children 12 & under Fun Pack (10 games) $55.00
Seniors 60+ Fun Pack (10 games) $55.00
Most major credit cards accepted.
All prices include tax.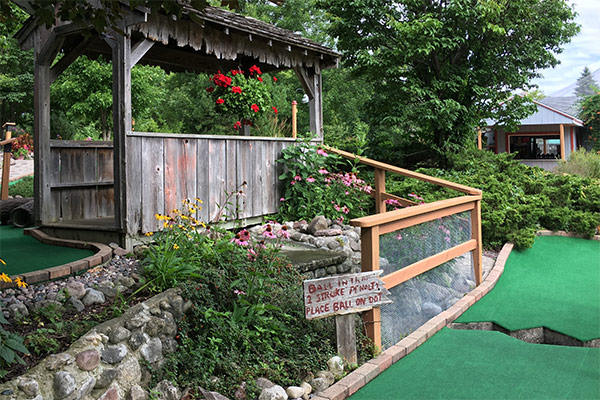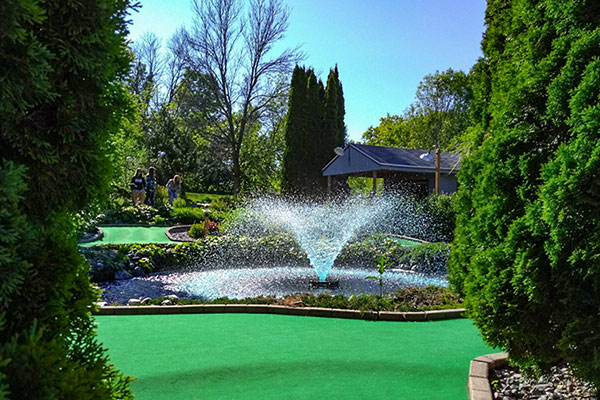 Intergenerational Mini-Golf League
Generations members of all ages are invited to mini-golf on Thursdays at 10 am for just $5 per person for 18 holes. The league starts on May 4th and runs all season long. There is no league fee. Be sure to turn in your scores - there will be fun prizes at the end of the season!
Call Generations at 920-892-4858 to become an member or show up on a Thursday morning to get started!