TOM & JERRY'S – SHEBOYGAN COUNTY MINI-GOLF DESTINATION
Tom & Jerry's Mini Golf & Batting Cages is owned and operated by Sarah and Mark McMullen, and their children Keegan, Reilly and Shea. They purchased the business in 2021, upon the retirement of the original owners of 26 years, brothers Tom and Jerry Wieser and their wives, Terri and Mary. The Wiesers and their families all loved mini golfing together in the Wisconsin Dells, and in the early 1990's, saw an opportunity to bring back some wholesome family entertainment to Sheboygan County in the form of a mini golf course of their own.
The McMullen family is honored to carry on the Tom & Jerry's legacy of family fun! We look forward to welcoming you to our courses and batting cages on your next day of play.
Happy putting!
The McMullen Family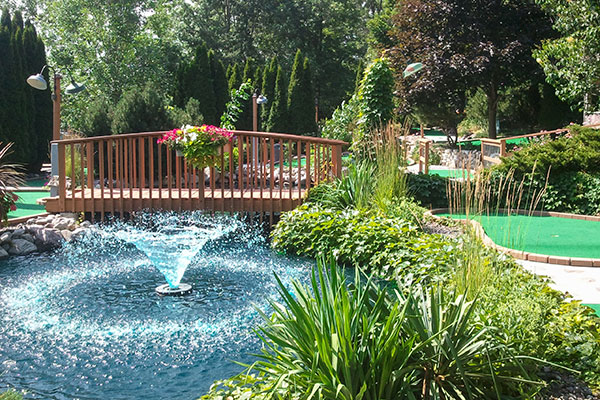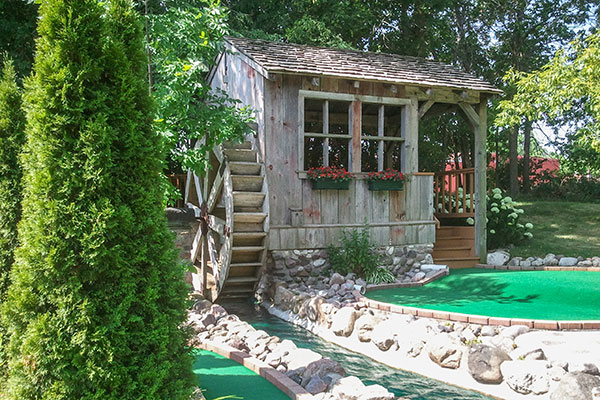 Plymouth Mini-Golf Built by the Wieser Family
In 1993 the Wieser brothers bought land just yards away from Tom's business, Wieser Cabinetry & Design on Suhrke Road in Plymouth. The family designed and built the course themselves, doing everything but the masonry work. They even designed their own logo. Tom & Jerry's Mini Golf officially opened in 1994 with the Shady Trails course. They had to resolve a dispute with a major cartoon company to keep their business name, but that's another story!
Batting Cages, More Mini-Golf & Granitas
The batting cages were added in 1996, and then the Wiesers built their second mini golf course, Stony Creek, which opened in 1998. The same year they purchased their first "Italian ice" machine and began offering their signature Granitas.
Celebrating 25 Years of Plymouth Mini-Golf
Time flies when you're having fun! In 2014, to celebrate their 20th anniversary, the Wiesers introduced special rates days. Wednesdays are Family Days, and Thursdays are Senior Days, with discounted mini-golf rates, which are still offered today. In 2019, they achieved 25 years of providing family fun, not only for residents of Sheboygan County, but for generations of visitors as well.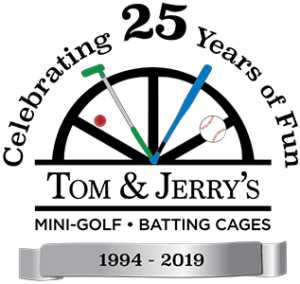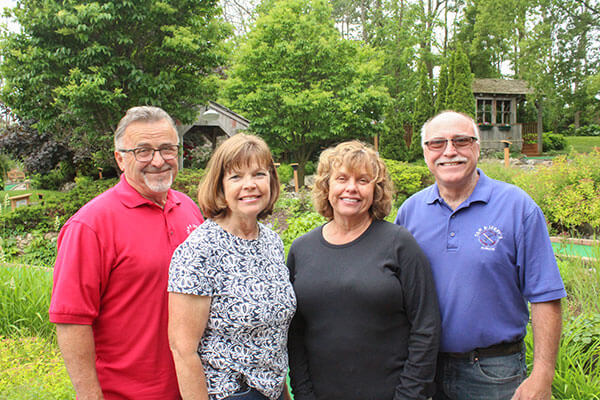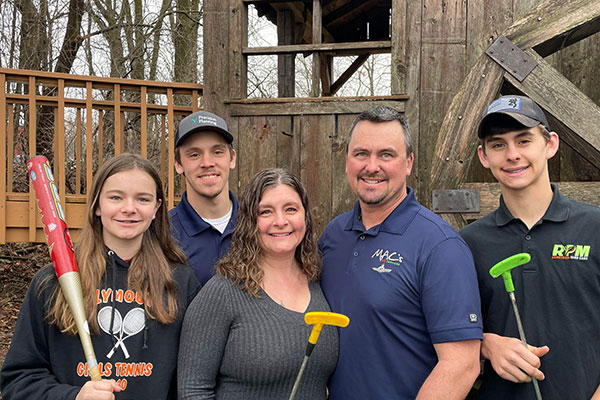 Same Great #FamilyFun, Fresh New Look
Tom & Jerry's is already one of the most unique mini-golf courses in Wisconsin, so there is little the McMullens wanted to change, but they did want to make the look their own and add some new offerings. They've freshened the logo, adding colors as vibrant as the courses themselves, and a signature, locally-sourced "Killer Dog" to the Snack Bar menu. They plan to introduce special play days throughout the summer, offer event planning services for group events, and may even start a couple of mini-golf leagues to add an extra level of fun. Be sure to follow the Tom & Jerry's Facebook page for specials, news and weather updates!