TOM & JERRY'S – SHEBOYGAN COUNTY MINI-GOLF DESTINATION
Tom & Jerry's Mini Golf and Batting Cages is owned and operated by brothers Tom and Jerry Wieser and their families, who all loved mini golfing together in the Wisconsin Dells. When an Elkhart Lake mini-golf course went out of business in the early 1990's, we saw an opportunity to bring back some wholesome family fun to Sheboygan County.
We look forward to meeting you on our golf course or in our batting cages, and we're excited for the next 20 years of family fun!
Wishing you happy putting!
Tom & Terri Wieser
Jerry & Mary Wieser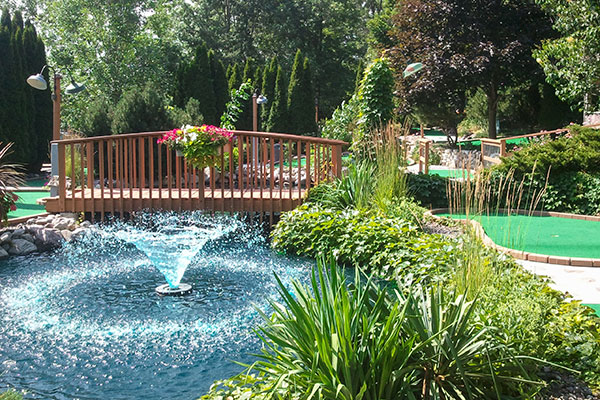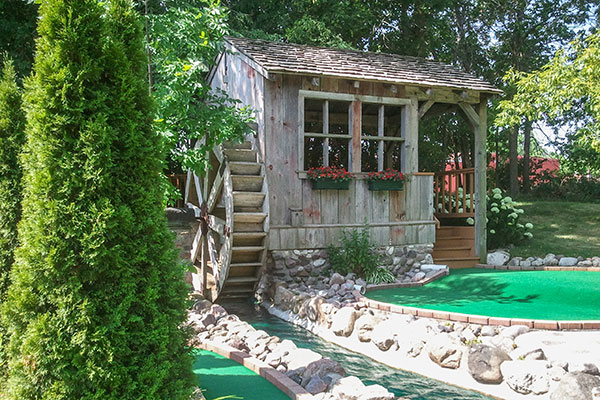 Plymouth Mini-Golf Built by the Wieser Family
In 1993 the Wieser brothers bought land just yards away from Tom's business, Wieser Cabinetry & Design on Suhrke Road in Plymouth. Our family designed and built the course ourselves, doing everything but the masonry work. Tom & Jerry's Mini Golf officially opened in 1994 with the Shady Trails course. We had to resolve a dispute with a major cartoon company to keep our business name, but that's another story!
Batting Cages, More Mini-Golf & Granitas
The batting cages were added in 1996, and then we built another mini golf course, Stony Creek, which opened in 1998. The same year we purchased our first granita machine and began offering our signature "Italian ices."
Celebrating 20 Years of Plymouth Mini-Golf
2014 marked our 20th anniversary, so we created special rate days to celebrate. Wednesdays are Family Days, and Thursdays are Senior Days, with discounted mini-golf rates. They were such a hit that we've kept them to this day. In 2019 we celebrated 25 years of family fun with weekly Facebook drawings throughout the summer. Be sure to follow our Facebook page for specials, news and weather updates in 2020!