BRING YOUR PARTY TO TOM & JERRY'S MINI GOLF
PLYMOUTH OUTDOOR PARTY VENUE
Tom & Jerry's is a wonderful place to go with friends and family. Host your next outdoor party with us and let your guests enjoy mini-golf, batting cages and great company.
Mini-Golf Birthday Parties
Mini-golf is a fun (and affordable) way to celebrate a birthday or other special event! Our beautifully landscaped courses have picnic tables to relax and serve your birthday cake or other treats.
Family Reunions
Gather for your family picnic or reunion at Tom & Jerry's! Relax at one of our picnic tables catch up between holes. Mini-golf is fun and easy for all ages, from little tikes to great-grandparents!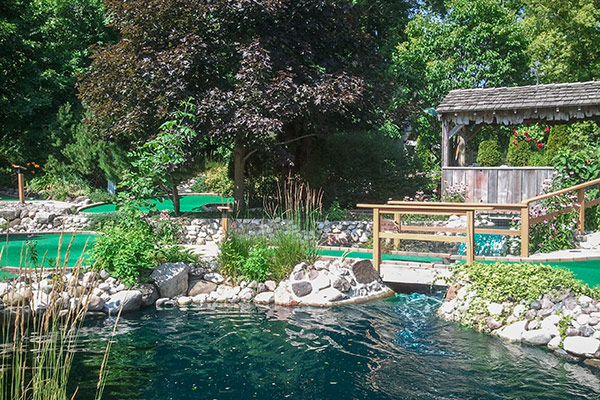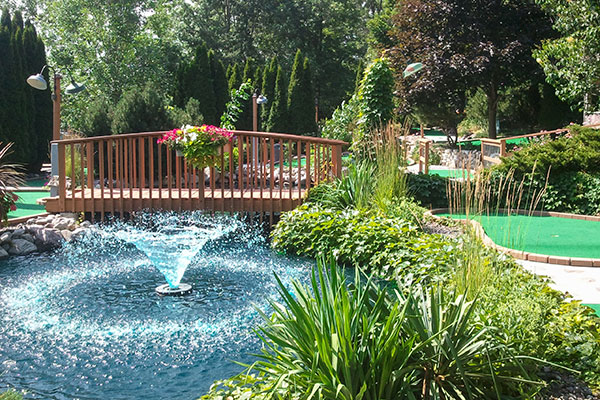 Company Picnics
Whether you're a local business or in town for an event at the Osthoff or Road America, mini golf and batting cages are great ways to relax together. Use the mini-golf courses for a team building retreat or just plain old after-hours fun.
Pretty as a Picture
Our beautiful mini-golf courses have been used for wedding, graduation and family photos. Contact us today to learn more about booking us as your next photography or party venue!